Funeral Flower Delivery
Yes, we are still delivering!
Read more here.
Specialising in Funeral & Sympathy Flower Delivery across Melbourne
The Funeral Flower Shop can deliver floral arrangements to a church, funeral home, house or business address across most Melbourne suburbs. Delivery to the home or business is the fastest way to send your condolences and prayers to the family. We offer a next day delivery service across most metropolitan suburbs in Melbourne VIC. Please check below to see if we deliver to your area.
The Funeral Flower Shop uses specialised couriers that operate a point to point delivery service, which means they collect your order and deliver your order only, directly to where it has to go. We only deliver locally and always allow sufficient time for delays in traffic and unforeseen conditions. We have been doing floral arrangements for funeral for years now and you can be sure, The Funeral Flower Shop will always deliver on time.
Days of Delivery
We deliver sympathy and funeral flowers across Melbourne 6 days a week.
Monday
OPEN
Tuesday
OPEN
Wednesday
OPEN
Thursday
OPEN
Friday
OPEN
Saturday
OPEN
Sunday
CLOSED

Please contact us for Sunday delivery
Check delivery Postcode
Delivery
Delivery fee across Melbourne & suburbs is $9.00
Please note that we offer a
premium VIP Point to Point
delivery service which ensures your order is received well before any church or memorial service begins.
Delivery to the Church or Memorial Service
We can deliver wreaths and hearts to church services and sometimes even
floral arrangements
as displays for the altar. When placing your order, please specify the service time and we will ensure your flowers arrive 30-60 minutes before the service begins. We will also confirm delivery details with the Funeral Home and make suitable arrangements for your order. Please view the
Funeral flowers
for delivery to the church/memorial service. Stand Hire is also available.
Delivery to the Funeral Home
Customers have the option of sending a wreath to the Funeral Home. The flowers may be used for an evening Wake service and then taken in the hurst to accompany the deceased to the church service. Both options are suitable and is left at the discretion of the customer. Delivery to the Funeral home is recommended by The Funeral Flower Shop.
Delivery to the Home or Work Address
Floral Arrangements are most suitable to send to the home or work address. They are portable and can be left as a display at home for the family viewing. Sending flowers to the work address is also acceptable, please choose flowers from our
sympathy flower
range. Unlike Online stores, our local service ensures your flowers arrive across Melbourne and suburbs quickly.
Stand Hire
We also provide stand hire for our wreaths. The stands are suitable for displays at church services and also funeral homes. Our driver will arrange for delivery/setup and also collection of the stand afterwards.
Weekend Delivery
We can deliver on Sundays by request. Please email us by Friday evening the latest.
Locations we Deliver to
The Funeral Flower Shop delivers to most suburbs across metropolitan Melbourne. Please use the search feature above to check delivery to your nominated address. View more
delivery locations
here.
Returns & Refunds
In the unlikely event you are not satisfied with your product, we will offer you with a replacement product at no extra charge.
Wreath Sizes
We offer our range of wreaths in various sizes. Please use the image below as a guide.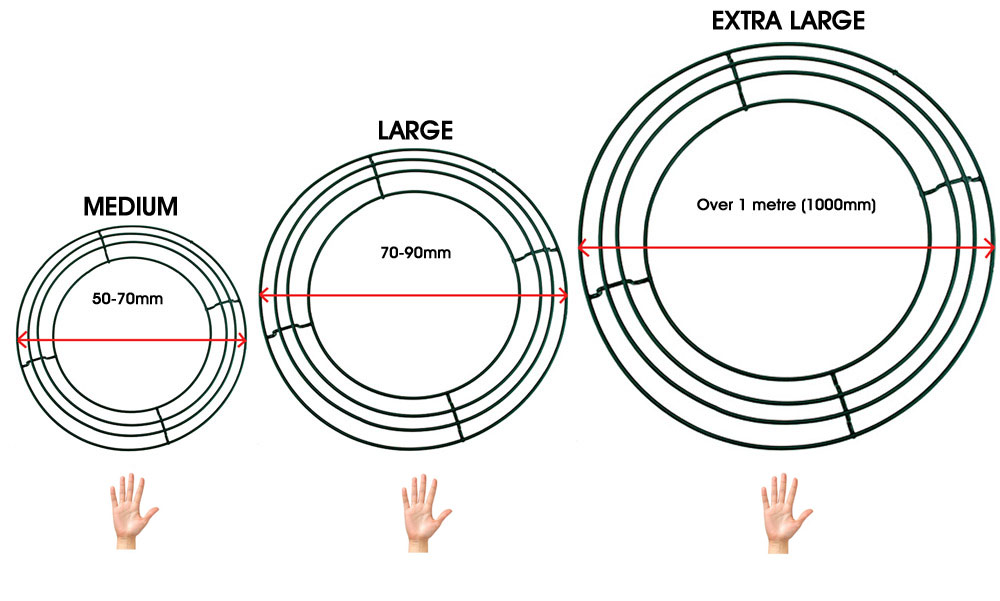 Suburbs in the Melbourne Metro area we Service
ABBOTSFORD,3067
ABERFELDIE,3040
AIRPORT WEST,3042
ALBANVALE,3021
ALBERT PARK,3206
ALBION,3020
ALPHINGTON,3078
ALTONA,3018
ALTONA EAST,3025
ALTONA GATE,3025
ALTONA MEADOWS,3028
ALTONA NORTH,3025
ARDEER,3022
ARMADALE,3143
ARMADALE NORTH,3143
ASCOT VALE,3032
ASHBURTON,3147
ASHWOOD,3147
ATTWOOD,3049
AUBURN,3123
AUBURN SOUTH,3122
AVONDALE HEIGHTS,3034
BALACLAVA,3183
BALWYN,3103
BALWYN EAST,3103
BALWYN NORTH,3104
BELLFIELD,3081
BENNETTSWOOD,3125
BENTLEIGH,3204
BENTLEIGH EAST,3165
BLACKBURN,3130
BLACKBURN NORTH,3130
BLACKBURN SOUTH,3130
BOX HILL,3128
BOX HILL CENTRAL,3128
BOX HILL NORTH,3129
BOX HILL SOUTH,3128
BRAYBROOK,3019
BRAYBROOK NORTH,3019
BRIAR HILL,3088
BRIGHTON,3186
BRIGHTON EAST,3187
BRIGHTON NORTH,3186
BRIGHTON ROAD,3184
BROADMEADOWS,3047
BROOKLYN,3012
BRUNSWICK,3056
BRUNSWICK EAST,3057
BRUNSWICK LOWER,3056
BRUNSWICK NORTH,3056
BRUNSWICK SOUTH,3055
BRUNSWICK WEST,3055
BULLEEN,3105

BUNDOORA,3083
BURNLEY,3121
BURNLEY NORTH,3121
BURNSIDE,3023
BURNSIDE HEIGHTS,3023
BURWOOD,3125
BURWOOD EAST,3151
BURWOOD HEIGHTS,3151
CAIRNLEA,3023
CALDER PARK,3049
CAMBERWELL,3124
CAMBERWELL EAST,3126
CAMBERWELL NORTH,3124
CAMBERWELL SOUTH,3124
CAMBERWELL WEST,3124
CAMPBELLFIELD,3061
CANTERBURY,3126
CARLTON,3053
CARLTON NORTH,3054
CARLTON SOUTH,3053
CARNEGIE,3163
CAROLINE SPRINGS,3023
CAULFIELD,3162
CAULFIELD EAST,3145
CAULFIELD JUNCTION,3161
CAULFIELD NORTH,3161
CAULFIELD SOUTH,3162
CHADSTONE,3148
CHADSTONE CENTRE,3148
CLIFTON HILL,3068
COBURG,3058
COBURG NORTH,3058
COLLINGWOOD,3066
COLLINGWOOD NORTH,3066
COOLAROO,3048
COTHAM,3101
CRAIGIEBURN,3064
CREMORNE,3121
DALLAS,3047
DEEPDENE,3103
DEER PARK,3023
DEER PARK EAST,3022
DEER PARK NORTH,3023
DELAHEY,3037
DERRIMUT,3030
DIAMOND CREEK,3089
DOCKLANDS,3008
DONCASTER,3108
DONCASTER EAST,3109
DONCASTER HEIGHTS,3109

DOREEN,3754
EAGLEMONT,3084
EAST MELBOURNE,3002
ELSTERNWICK,3185
ELTHAM,3095
ELTHAM NORTH,3095
ELWOOD,3184
EPPING,3076
ESSENDON,3040
ESSENDON NORTH,3041
ESSENDON WEST,3040
FAIRFIELD,3078
FAWKNER,3060
FAWKNER EAST,3060
FAWKNER NORTH,3060
FITZROY,3065
FITZROY NORTH,3068
FLEMINGTON,3031
FOOTSCRAY,3011
FOREST HILL,3131
GARDENVALE,3185
GLADSTONE PARK,3043
GLEN HUNTLY,3163
GLEN IRIS,3146
GLEN WAVERLEY,3150
GLENGALA,3020
GLENROY,3046
GOWANBRAE,3043
GREENSBOROUGH,3088
GREENVALE,3059
GREYTHORN,3104
HADFIELD,3046
HAMPTON EAST,3188
HAMPTON NORTH,3188
HARTWELL,3124
HAWKSBURN,3142
HAWTHORN,3122
HAWTHORN EAST,3123
HAWTHORN NORTH,3122
HAWTHORN WEST,3122
HEIDELBERG,3084
HEIDELBERG HEIGHTS,3081
HEIDELBERG WEST,3081
HIGHPOINT CITY,3032
HILLSIDE,3037
HOLMESGLEN,3148
HOPETOUN GARDENS,3162
HOPPERS CROSSING,3029
HOUSTON,3128
HUGHESDALE,3166
HUNTINGDALE,3166
IVANHOE,3079
IVANHOE EAST,3079
IVANHOE NORTH,3079

JACANA,3047
KEALBA,3021
KEILOR,3036
KEILOR DOWNS,3038
KEILOR EAST,3033
KEILOR LODGE,3038
KEILOR NORTH,3036
KEILOR PARK,3042
KENSINGTON,3031
KEON PARK,3073
KERRIMUIR,3129
KEW,3101
KEW EAST,3102
KINGS PARK,3021
KINGSBURY,3083
KINGSVILLE,3012
KINGSVILLE WEST,3012
KOOYONG,3144
LA TROBE UNIVERSITY,3086
LA TROBE UNIVERSITY,3083
LABURNUM,3130
LALOR,3075
LALOR PLAZA,3075
LAVERTON,3028
LAVERTON NORTH,3026
LAVERTON RAAF,3027
LOWER PLENTY,3093
MACLEOD,3085
MACLEOD WEST,3085
MAIDSTONE,3012
MALVERN,3144
MALVERN EAST,3145
MALVERN NORTH,3144
MARIBYRNONG,3032
MCKINNON,3204
MEADOW HEIGHTS,3048
MELBOURNE,3004
MELBOURNE,3000
MELBOURNE AIRPORT,3045
MELBOURNE UNI,3052
MERNDA,3754
MIDDLE PARK,3206
MILL PARK,3082
MITCHAM,3132
MITCHAM NORTH,3132
MONT ALBERT,3127
MONT ALBERT NORTH,3129
MONTMORENCY,3094
MOONEE PONDS,3039
MOONEE VALE,3055
MORANG SOUTH,3752
MORELAND,3058
MORELAND WEST,3055
MOUNT WAVERLEY,3149
MULGRAVE,3170

MURRUMBEENA,3163
NEWPORT,3015
NIDDRIE,3042
NORTH MELBOURNE,3051
NORTH ROAD,3187
NORTHCOTE,3070
NORTHCOTE SOUTH,3070
NORTHLAND CENTRE,3072
NOTTING HILL,3168
OAK PARK,3046
OAKLANDS JUNCTION,3063
OAKLEIGH,3166
OAKLEIGH EAST,3166
OAKLEIGH SOUTH,3167
ORMOND,3204
PARKVILLE,3052
PASCOE VALE,3044
PASCOE VALE SOUTH,3044
PLENTY,3090
PORT MELBOURNE,3207
PRAHRAN,3181
PRAHRAN EAST,3181
PRESTON,3072
PRESTON LOWER,3072
PRESTON SOUTH,3072
PRESTON WEST,3072
PRINCES HILL,3054
RAVENHALL,3023
RESERVOIR,3073
RESERVOIR EAST,3073
RESERVOIR NORTH,3073
RESERVOIR SOUTH,3073
RICHMOND,3121
RICHMOND EAST,3121
RICHMOND NORTH,3121
RICHMOND SOUTH,3121
RIPPONLEA,3185
ROSANNA,3084
ROXBURGH PARK,3064
ROYAL MELBOURNE HOSPITAL,3050
SEDDON,3011
SEDDON WEST,3011

SOMERTON,3062
SOUTH KINGSVILLE,3015
SOUTH MELBOURNE,3205
SOUTH MORANG,3752
SOUTH YARRA,3141
SOUTHBANK,3006
SOUTHLAND CENTRE,3192
SPOTSWOOD,3015
SPRINGVALE,3171
SPRINGVALE SOUTH,3172
ST ALBANS,3021
ST KILDA,3182
ST KILDA EAST,3183
ST KILDA WEST,3182
STRATHMORE,3041
STRATHMORE HEIGHTS,3041
SUNSHINE NORTH,3020
SUNSHINE WEST,3020
SURREY HILLS,3127
SURREY HILLS NORTH,3127
SURREY HILLS SOUTH,3125
SYDENHAM,3037
SYNDAL,3149
TARNEIT,3029
TAYLORS HILL,3037
TAYLORS LAKES,3038
TEMPLESTOWE,3106
TEMPLESTOWE LOWER,3107
THOMASTOWN,3074
THORNBURY,3071
TOORAK,3142
TRAVANCORE,3032
TULLAMARINE,3043
UNIVERSITY OF MELBOURNE,3010
VIEWBANK,3084
WATERGARDENS,3038
WATSONIA,3087
WATSONIA NORTH,3087
WEST FOOTSCRAY,3012
WEST MELBOURNE,3003
WESTMEADOWS,3049
WILLIAMSTOWN,3016
WILLIAMSTOWN NORTH,3016
WINDSOR,3181
WOLLERT,3750
WORLD TRADE CENTRE,3005
YALLAMBIE,3085
YARRAMBAT,3091
YARRAVILLE,3013
YARRAVILLE WEST,3013